Success Starts with the Right Partner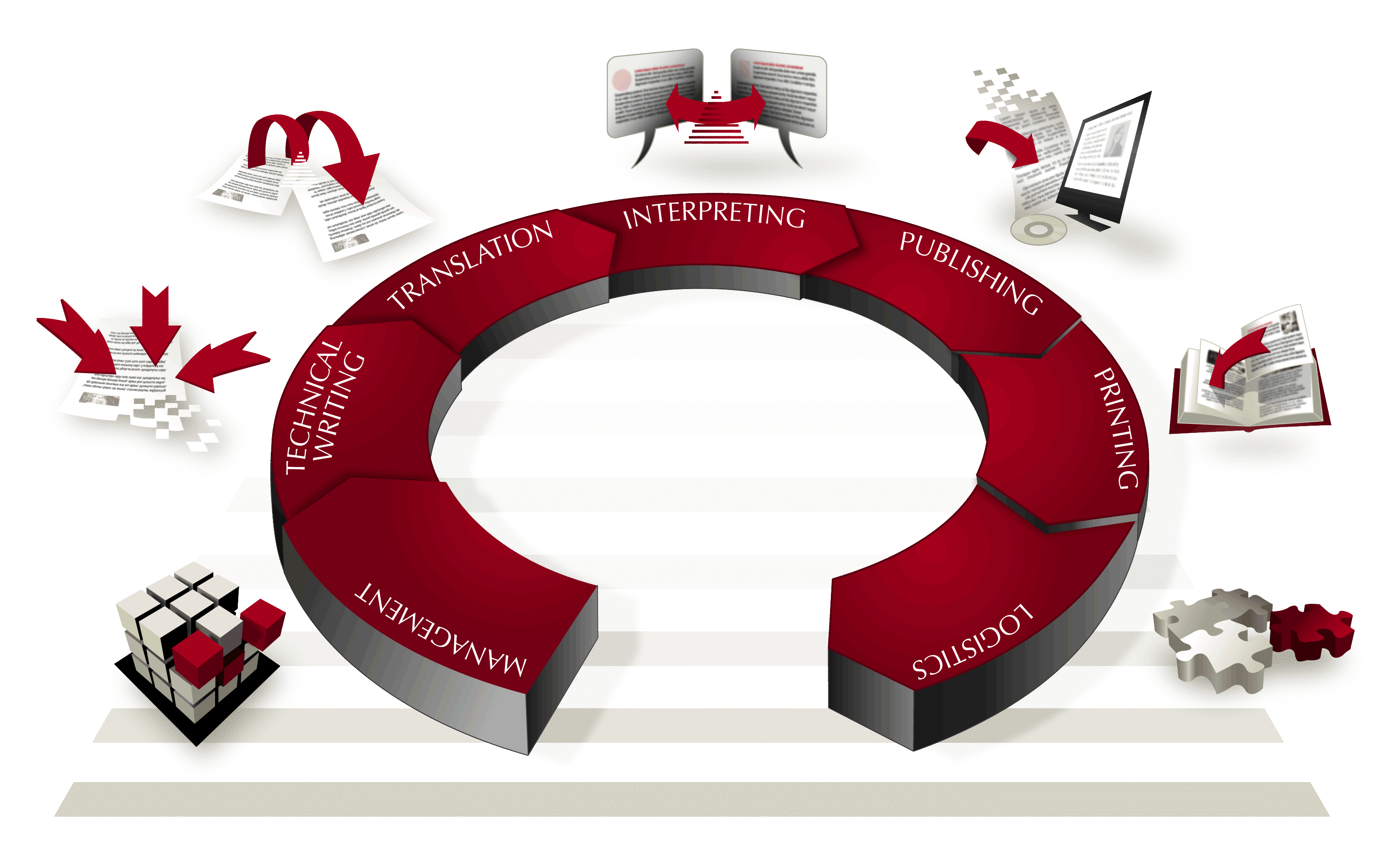 Language Services
STAR Group provides translations and related services for a number of languages in a wide variety of industries.
Authoring and Transcreation
STAR Group has technical writing specialists for a variety of document types and industry sectors.  STAR Group can adapt your message to another language, making sure to maintain its intent, style, tone, and context.
Custom Software and IT Hosting Solutions
STAR Group's team of software engineers assure a smooth integration of STAR Group solutions into your IT landscape.  STAR Group also offers IT hosting services.
Consulting / Testing / Training
STAR Group offers a comprehensive range of consulting services from our in-house experts.
STAR Group Services
STAR Group is a global provider of services and technologies dedicated to the entire technical communication process. We call this the "Information Lifecycle." This is a process that involves all activities related to a company's corporate information: authoring, management, translation, publishing, printing, and distribution to global markets.
STAR Group has developed robust and innovative technologies and services to support each phase of the information lifecycle process.
STAR Group has extensive experience in translation and localization services and related technologies, technical writing, multimedia systems engineering, and information/content management and publishing.
Today, STAR Group has a team of over 900 professional translators, linguists, terminologists, project managers, desktop publishers, engineers, technical writers, and multimedia experts located worldwide.
STAR Group is committed to high standards and continuously refining concepts and applications.  This uniquely qualifies STAR Group to offer customers support and services with unprecedented quality and efficiency.